Okonomiyaki: 100,000



This is a Japanese-style pancake that incorporates a variety of meat and vegetable ingredients, and is then grilled on a metal plate. "Okonomiyaki" literally means "the way you like" or "your style" so you can basically add whatever toppings you like and customize it the way you want. That being said, there are two main ways that okonomiyaki is prepared in Japan. The most popular is Kansai (Osaka) style, in which you just mix all the ingredients together and then grill it. The second is Hiroshima style, which is more of a crepe; you place the ingredients on top of a thin layer of batter and then top it with yakisoba noodles. In Osaka, okonomiyaki is a home cooking style of food. And yet, there are roughly 16.000 restaurants in Osaka alone that serve okonomiyaki. Can you believe it!? You can try okonomiyaki at just about any train station in Osaka, but we recommend a certain famous restaurant at Shin-Osaka Station, which serves both classic and modern Western dishes (like basil cheese!).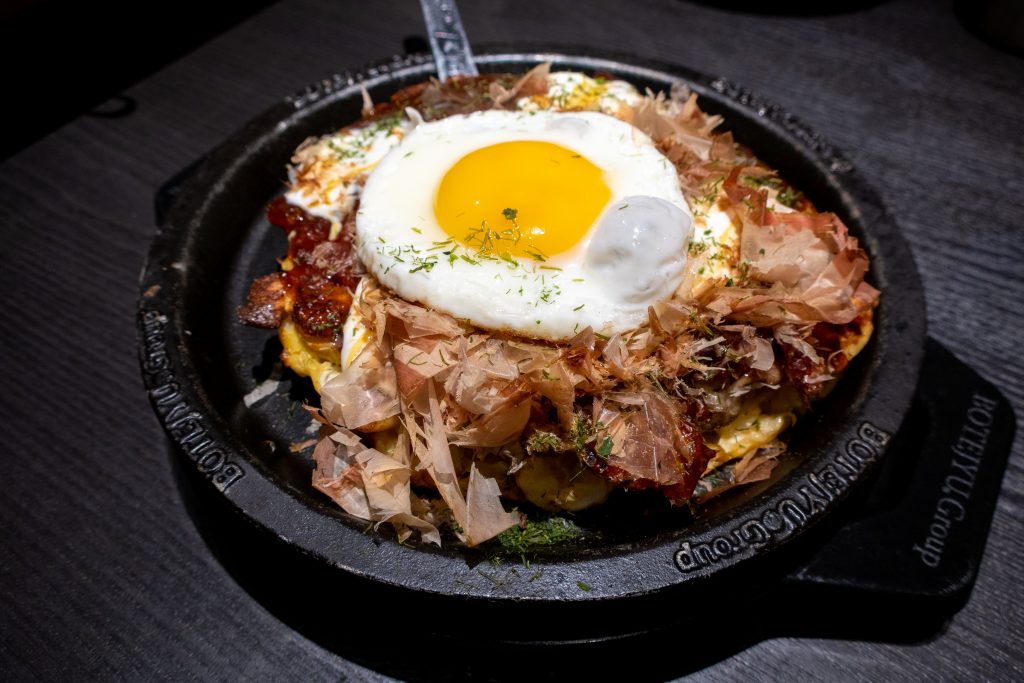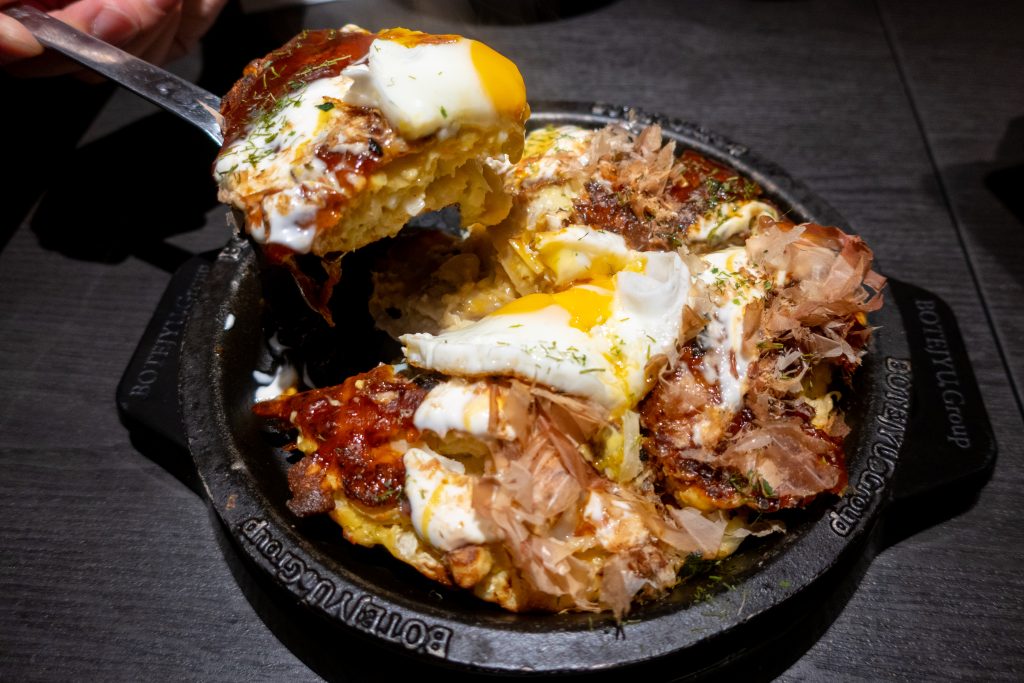 Cheese Cake: 300,000



Osaka is home to a chain of bakeries famous for their light, fluffy cheesecakes that are popular among the locals. The Japanese style cheesecake is quite different from common Western styles, such as New York cheesecake or non-baked tart types; it uses more eggs and flour, and the eggs are whipped into a fine meringue to give it a distinct fluffy texture. Raisins are usually spread across the bottom for an added tangy flavor. The treat isn't as sweet as you'd expect, and you can easily finish half a cake all by yourself. Every major department store and train station gift shop in Osaka carries this popular snack, so if you're in the area, be sure to give it a try!